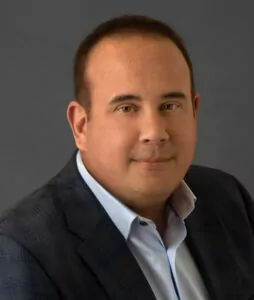 Mike Peluso is a career-long healthcare technology professional with advanced skills in the specification, development, and implementation of software solutions that accelerate the revenue cycle for health plans and healthcare providers, ranging from individual practices to large enterprises. Prior to joining Rectangle Health in 2013, he gained invaluable industry expertise working at a healthcare insurance company and hospital network, while later serving in senior leadership roles at revenue cycle management companies. As Chief Product and Strategy Officer, Mike has the vital responsibility of overseeing our product management function. Additionally, he plays a key role in driving the overall strategy for Rectangle Health, paving the way for our continued success.
Conceptualizing the principles of the current SaaS, Mike spearheaded the migration of Rectangle Health's Practice Management Bridge® technology to a secure, cloud-based platform. He continues to oversee subsequent enhancements to the company's flagship healthcare technology solution, including the introduction of consumer-centric functionality, such as Card on File (CoF), Text to Pay, and contactless payments. Most recently, Mike introduced the patient financing built-in payment plan capability, which allows providers to offer patient financing. Previously, Mike pioneered Rectangle Health's Enterprise Solutions division, which now serves large-scale healthcare plans, networks, and organizations by providing uniquely customized patient payment solutions.
A frequent panelist and contributor of health-tech content, Mike holds a bachelor's degree in Health Systems Management from the University of Connecticut.