Fill out this short form to download Rectangle Health's whitepaper,
Embracing Change: From Adoption to Adaptation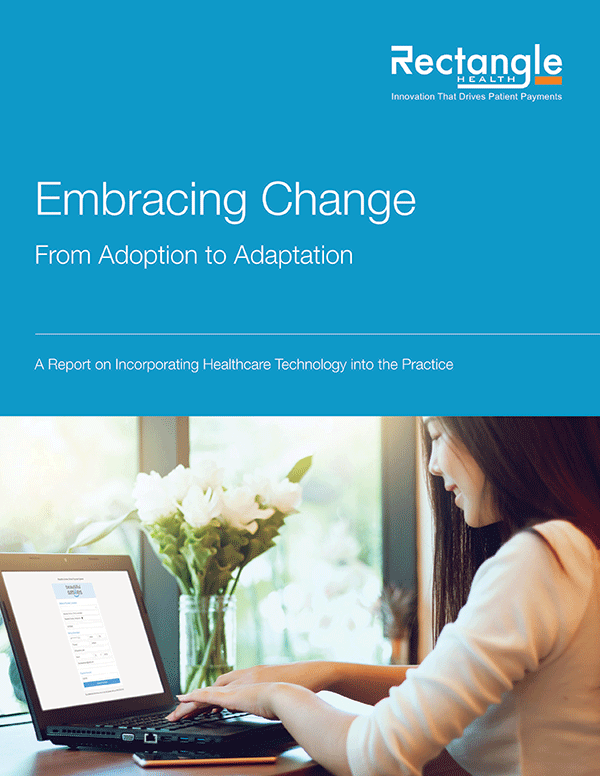 A Report on Incorporating Healthcare Technology into the Practice
The healthcare industry continues to experience unprecedented conditions that require necessary change to stay ahead of the curve. Today, healthcare technology is here to meet the evolving demands of patients who want to engage with practices on their own terms.
Learn how new tools available for adoption can help you to manage your practice in an easy, safe, and convenient manner for all.
Rectangle Health Guarantee
If you don't see a dramatic reduction in accounts receivable balance after a few months of instituting our full program, we'll take the entire system back at no charge to you.